Virtual Event
The Science of Polarization Option Two
April 29 @ 7:00 pm

—

8:00 pm

EDT

Virtual Event

Free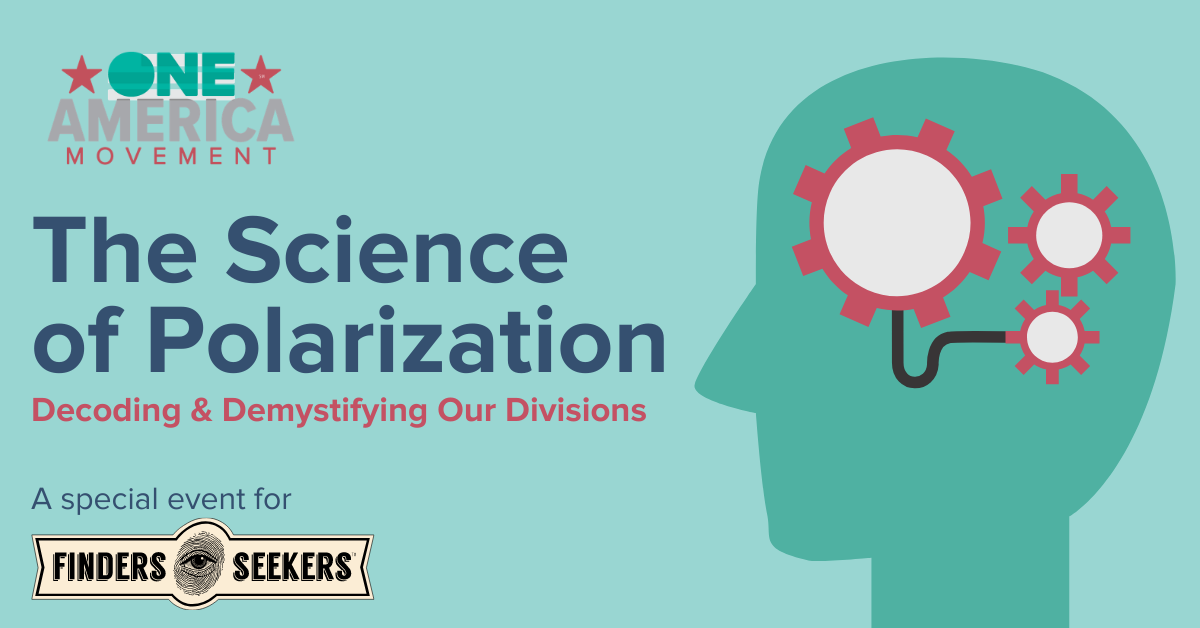 Our brains are wired for survival. When you first meet a person, your brain almost instantly judges them to determine if they are a threat. Are they a friend or foe — a part of your group — or an outsider? This fast-paced session will help you better understand the subtle inner workings of your brain and behavior that influence how you perceive and interact with others — and how they perceive and interact with you. We'll cover how your mind works, how groups work, and how understanding the neuroscience and social science behind polarization can help you become more resilient to toxic forms of division.
This training is offered for our friends at Finders Seekers — we hope you join us for an hour of fun as we explore the science behind the divisions we face as a country.
Finders Seekers is a monthly subscription box adventure that explores world cultures, decoding cryptic messages and solving mysterious clues. Their content is always family-friendly, informative, and super fun. If you have what it takes to solve the 'Find', you can win cash and prizes!