[decm_event_display use_current_loop="on" show_name="off" show_price="off" show_category="off" show_weburl="off" show_icon_label="label" included_categories="20″ layout="list" list_layout="leftimage_rightdetail" open_toggle_background_color="#FFFFFF" cards_spacing="20px|20px|20px|20px|false|true" event_inner_spacing="20px|20px|20px|20px|true|true" view_more_text="Sign Up" thumbnail_margin="0px||0px||true|true" thumbnail_padding="0px||0px||true|true" _builder_version="4.9.2″ _module_preset="default" title_font="|800|||||||" view_more_alignment="right" custom_ajax_load_more_button="on" ajax_load_more_button_text_color="#FFFFFF" ajax_load_more_button_bg_color="#4FB1A2″ ajax_load_more_button_alignment="right" border_radii_thumbnail_border="on|5px|5px|5px|5px" border_radii_event_border="on|5px|5px|5px|5px" box_shadow_style_event_box_shadow="preset1″ box_shadow_color_event_box_shadow="#000000″ global_colors_info="{}"][/decm_event_display]
Customizeable Programming for Faith Communities
Religious leaders, congregations, and groups can participate in a variety of training opportunities as part of the One America Movement programming. Each option can be easily adapted to fit individual needs. If you are interested in bringing any of these events to your community, reach out to our team using the form below.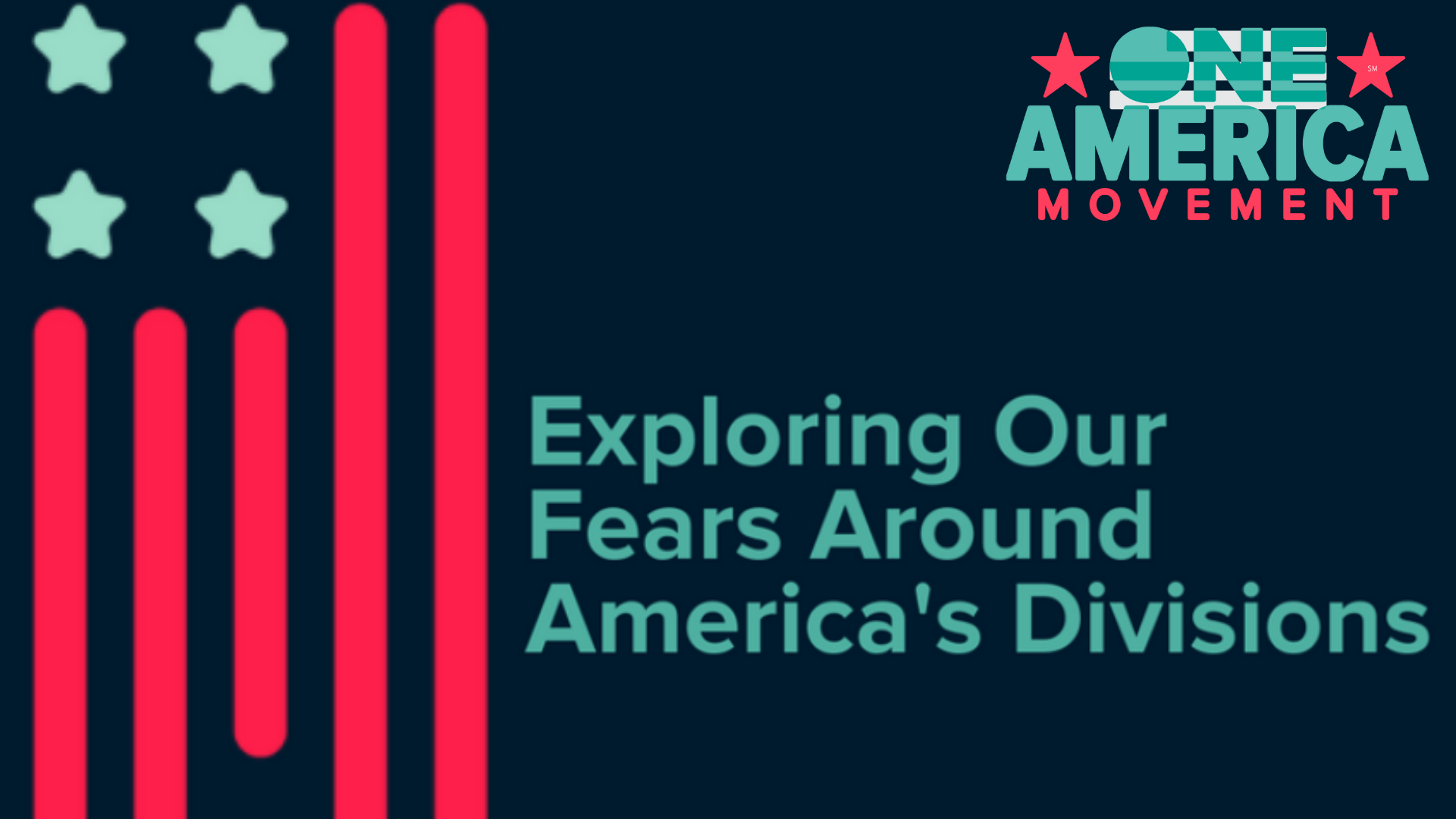 Reducing Fear in Times of Division
These days, many of us live with a sense of unease about our country's divides. There are topics we know we can't discuss within our faith communities or across the Thanksgiving dinner table. We know we fundamentally disagree on key issues and we fear we cannot bridge the gap with those we live alongside. This session provides an opportunity to explore these fears and feelings around division within the safe space of our own communities and learn about how division affects us within our groups as well as across divides.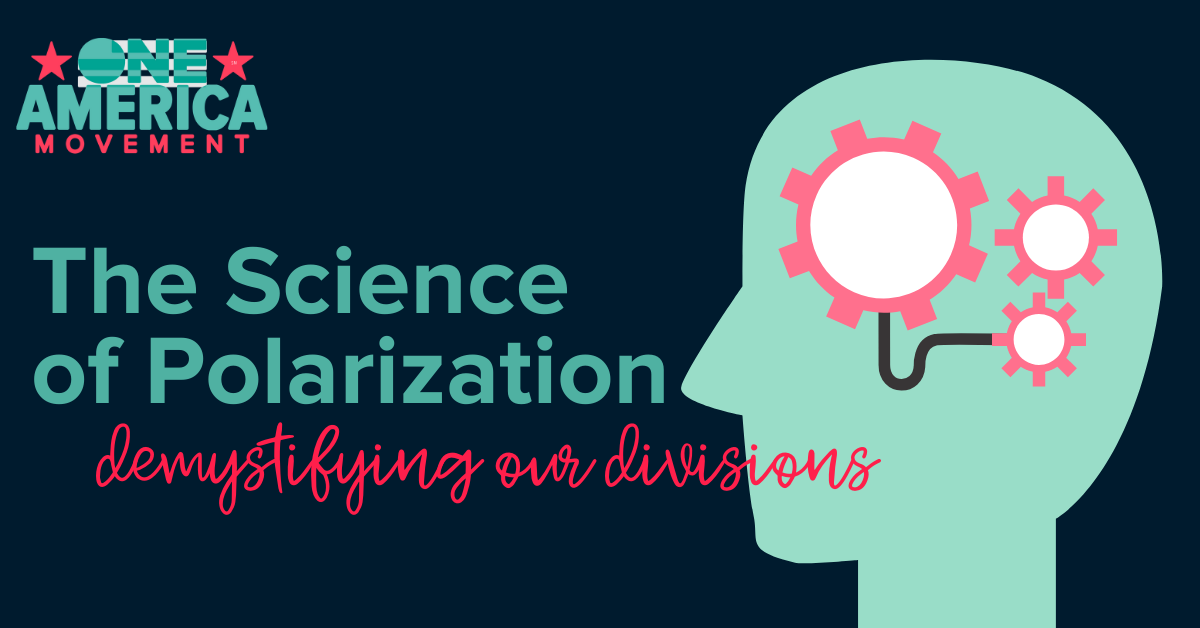 The Science of Polarization
Our brains are wired for survival. When you first meet a person, your brain almost instantly judges them to determine if they are a threat. Are they a friend or foe — a part of your group — or an outsider? This fast-paced session will help you better understand the subtle inner workings of your brain and behavior that influence how you perceive and interact with others — and how they perceive and interact with you. We'll cover how your mind works, how groups work, and how understanding the neuroscience and social science behind polarization can help you become more resilient to toxic forms of division.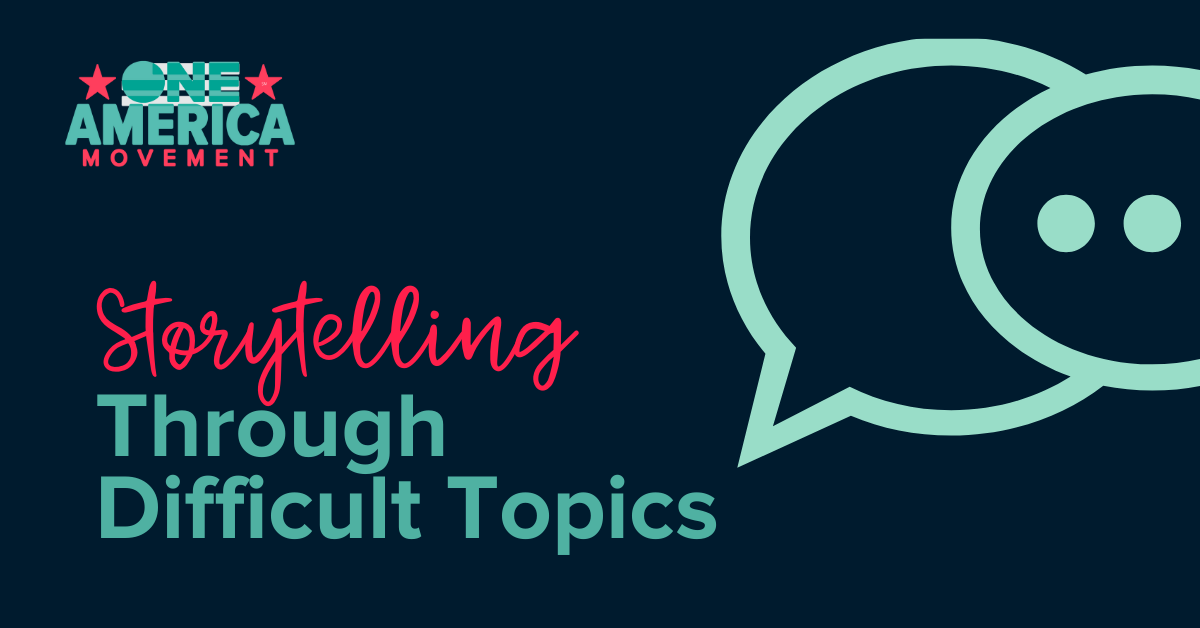 How to Talk to Your Neighbor
The One America Movement can facilitate group conversations using the interactive "Talk to Your Neighbor" workshop to learn how to use storytelling to have productive, meaningful discussions with people who don't think, vote, or believe the same way you do. Bring together a small group of congregants to meet regularly to work through controversial issues and better understand diverse viewpoints. Or, host a series with your whole congregation, with facilitated small group discussions. This program can also be used as an intervention, catered to specific congregants who are struggling to be in community together and working through their differences.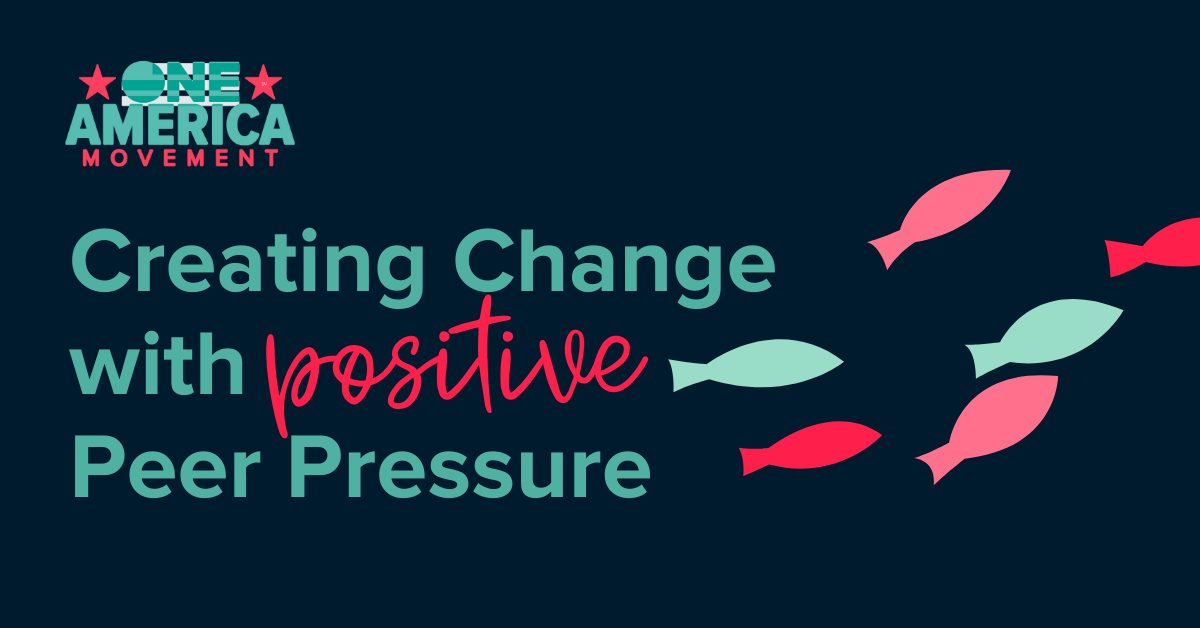 Creating Change by Setting Positive Norms
Why in the world do we do the things we do? So much of our behavior is shaped by the shared norms of society. There are unspoken rules about where to stand on an elevator, what to do when you sneeze, and how to respond when someone accidentally bumps into you. In this fun workshop, you'll learn all about how to shape positive norms in your home, church, and community and create positive peer pressure to do good.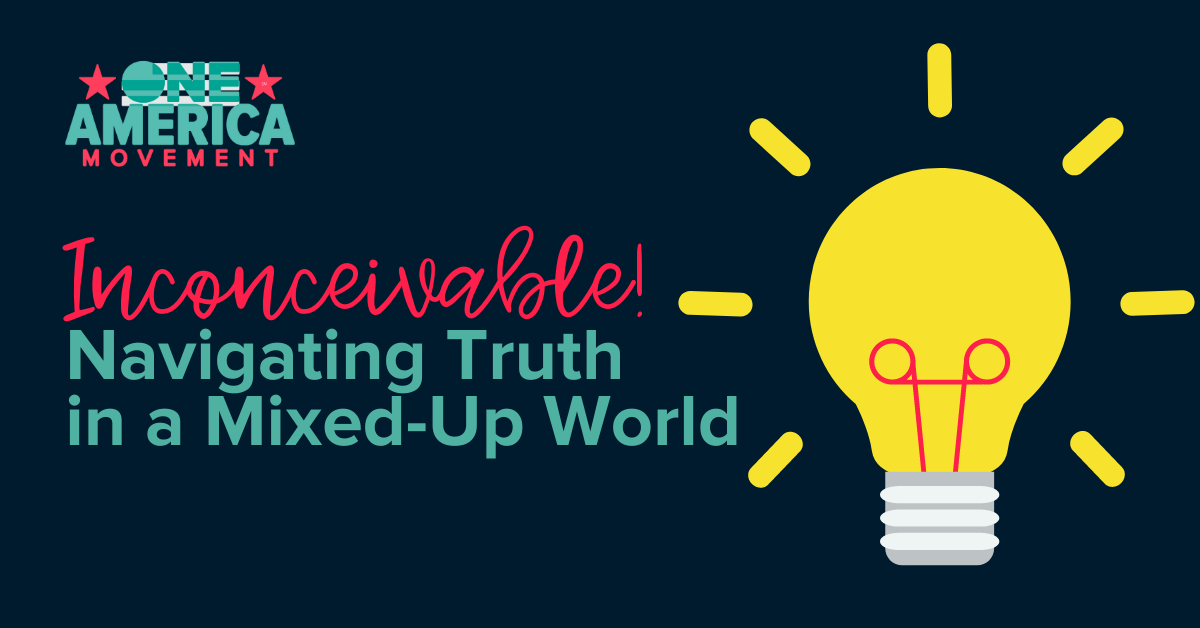 Navigating Truth in a Mixed-Up World
If you've been shaking your head at the misinformation spreading on social media, this training is for you. We're ready to tackle a hard truth—in today's world it can be almost (but not nearly) impossible to know what information to trust and even harder to help family, friends, and neighbors who have fallen victim to misinformation. But, we are not powerless against misinformation. You'll walk away from this training with actionable tips to confront misinformation when you see it and help your loved ones to do the same.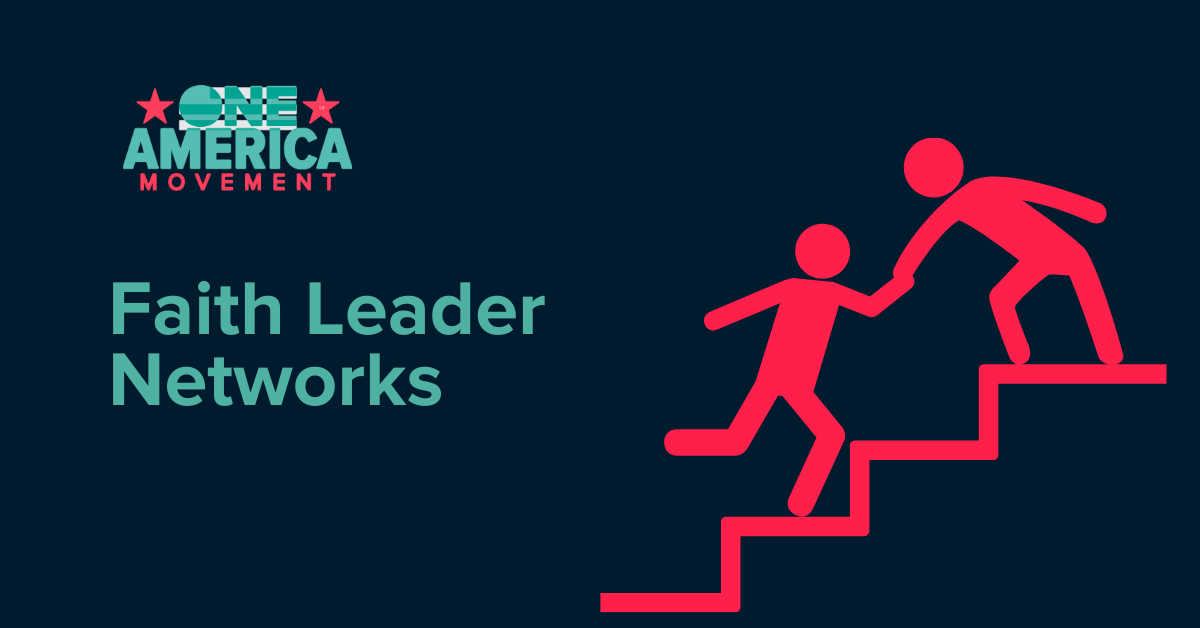 Faith Leader Networks
The One America Movement currently has two faith leader networks which bring together religious leaders of the same faith for fellowship, learning, and support. Participation in these networks is by invitation-only. To learn more, see our initiatives.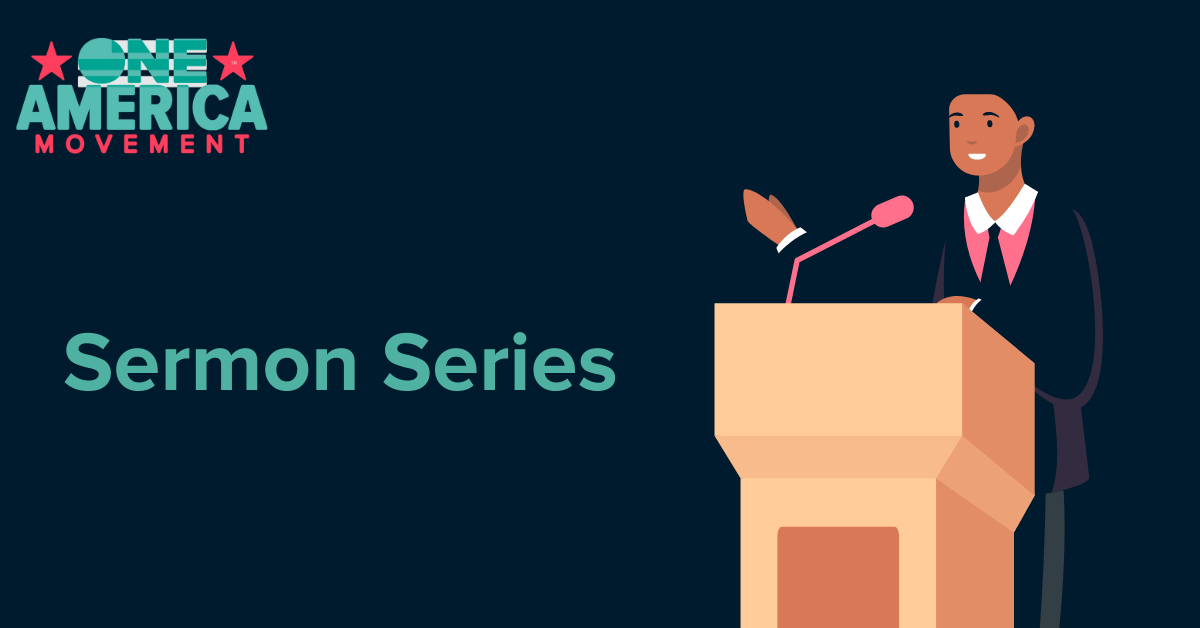 Sermon Series
Clergy have an opportunity to change hearts and minds by calling their congregants to live the values of their faith. The One America Movement has clergy available who can support leaders to give sermons on a range of political and cultural topics. These sermons can be followed by facilitated conversations where congregants have a chance to be heard.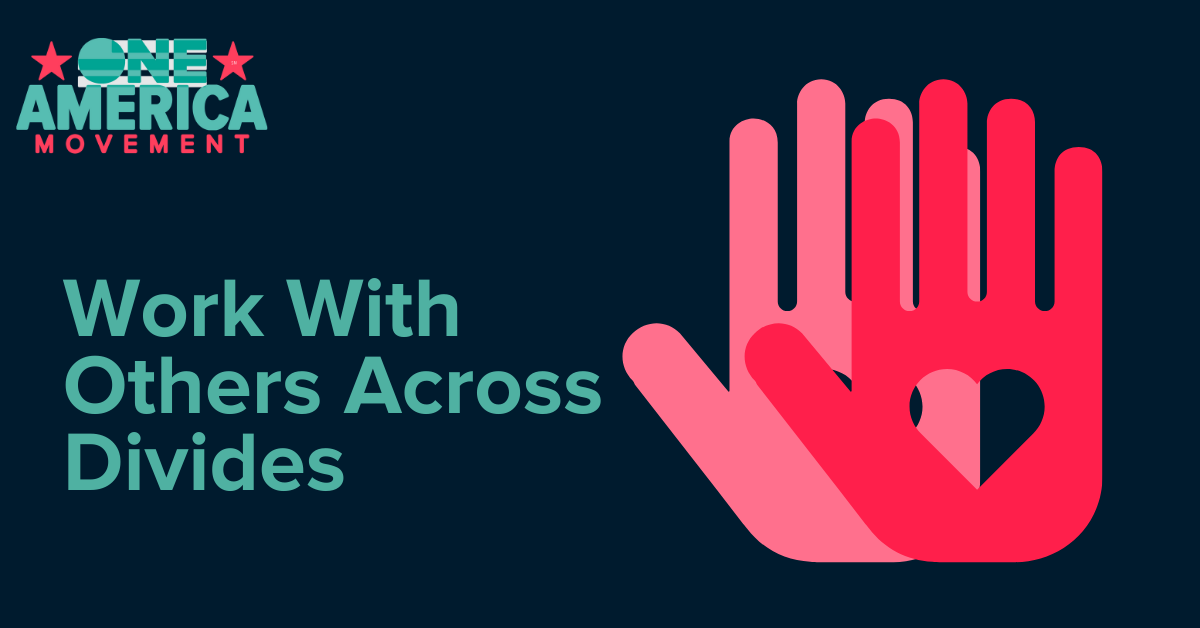 Work with Others Across Divides
Work with your neighbor—yes, that neighbor. The One America Movement can support you in connecting with another faith community in your area across religious, racial, and political divides. All participants start with an internal evaluation to ensure they embrace the values and vision required to do this challenging yet rewarding work. This cross-divides work focuses on solving real problems in your community that are of interest to both congregations participating to build shared identity and commitment to solutions.