The Science of Polarization Training Replay
The One America Movement is a national nonprofit confronting toxic polarization in our society. We equip faith communities to confront division and work together across political, racial, and religious divides to solve problems that matter.
Join us for our next training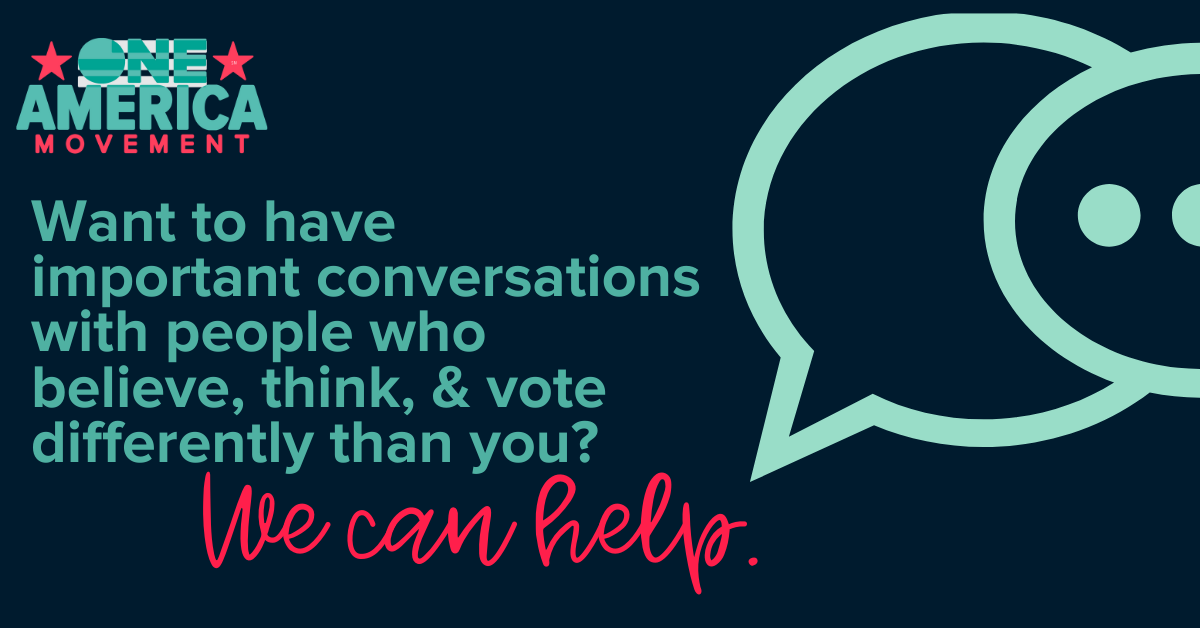 November 9, 2021
@ 7:00 pm
- 8:30 pm America/New_York
Free
| Public
Join us for an interactive workshop to learn how to have productive, meaningful discussions with people who don't think, vote, or believe the same way you do.
November 17, 2021
@ 1:30 pm
- November 18, 2021
@ 4:30 pm America/New_York
by The One America Movement
Free
| Board Meeting
Please join us in the Nashville area for the One America Movement Board Meeting. Secure your flights and register by October 28th, letting us know your arrival and departure dates.
Please consider supporting our efforts to build a stronger, more united country. Your donations will help us reach more faith communities, train leaders across the country, and do the work required to reduce toxic polarization. Thank you.
One America works with academics, neuroscientists, and experts in conflict prevention, identity formation, and psychology to design and evaluate our programs.