We are
less divided than we think ready to get to work The One America Movement
The One America Movement

partners with faith communities across religious, political, and racial divides to confront toxic polarization in our society.
Toxic polarization divides communities, fuels violence, and makes progress on critical issues nearly impossible.
93% of Americans express a desire to see these divisions reduced.
"As a result of working with The One America Movement, I am better able to engage with people I disagree with about challenging issues, listen to and hear what they open up about, and share my experiences in a constructive and meaningful way."

 
Congregations Participating
Polarization is pointless,

and other lessons from the One America Movement: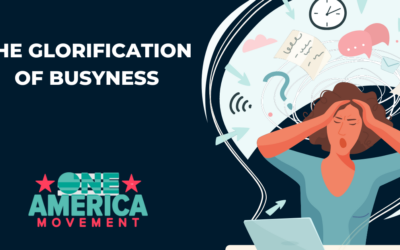 This "attention economy" is not just so social media platforms know if they should show you ads about cats vs. dogs or sneakers vs. dress shoes. People who want to show you political messages through ads, or even scammers who want to sell you fake products by spreading misinformation about vaccines, for example, use these same advertising and targeting tools, which also depend on the data the company gathered about you. That's the real danger.
read more