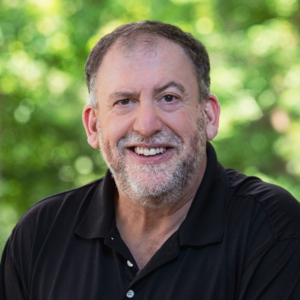 One America Movement Board Member David Eisner serves as President and CEO of Convergence and possesses a strong passion for problem-solving through community-building coalition work and civic engagement that bridge differences. He joined Convergence in 2020 with three decades of experience as a senior executive in the business, government, and nonprofit arenas. He amassed a record of success in expanding scale and impact through entrepreneurial and innovative strategies that hinge on organizational learning, leveraging technology, and building strong support communities.
As the Senate-confirmed former CEO of the Corporation for National and Community Service nominated by George W. Bush in 2002, Eisner righted the federal agency in the aftermath of a financial management crisis. Later, he oversaw the successful AmeriCorps response to Hurricane Katrina, expanded bipartisan Congressional support for national service, and grew AmeriCorps by 50%.
Leaving the Administration after the election, David chaired All for Good, building the nonprofit, open-source platform that animated President Obama's signature service initiative, Serve.gov. In 2009, David was appointed by former President Clinton, then Chair of the National Constitution Center, to be CEO of the National Constitution Center and Museum in Philadelphia. Most recently, for more than six years, David served as President and CEO of Repair the World, the largest Jewish service organization, mobilizing tens of thousands of young adults to meet urgent needs in communities.
David began his career as a press secretary on Capitol Hill. In the 1990s, he served as Vice President of Communications at America Online and AOL Time Warner, where he led several government-industry coalitions, headed the staff of the AOL Foundation and founded NetworkforGood.org, among other initiatives that built the first Internet communities around policy, technology, and philanthropy issues.
David has degrees from Stanford and Georgetown Law School. He has served on boards for many nonprofit organizations, including Independent Sector, National 4-H Council, Public Allies, Points of Light, and the One America Movement.
David and his wife Lori have four children, ages 17 - 23.