A Fellowship For Jewish Clergy
The Eilu v'Eilu Fellowship for Leading in Polarized Times is a selective cohort-based experience for Jewish clergy who are committed to reducing polarization in their professional and personal spheres.
The clergy invited to participate in this fellowship are those who demonstrate an openness to hearing multiple perspectives despite the discomfort it might bring, as well as a willingness to cross divides.
The members of the fellowship receive extensive education about the neuroscience and social psychology of polarization, and the processes that play out when toxic polarization arises.
The fellowship provides tangible skills and methods to help clergy navigate division in their own communities and supports them as they look within and consider how they themselves might contribute to the ongoing cycle of toxic division.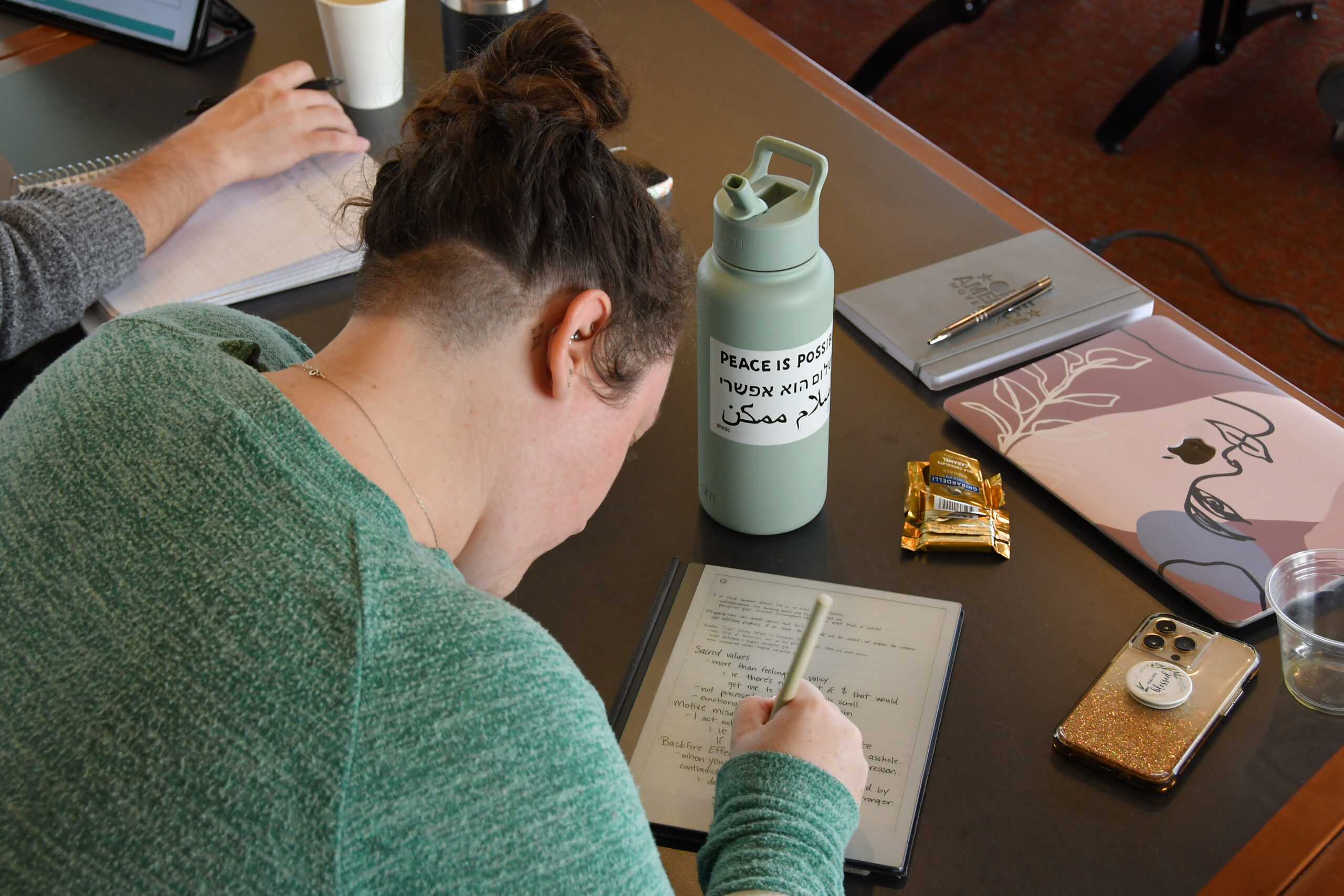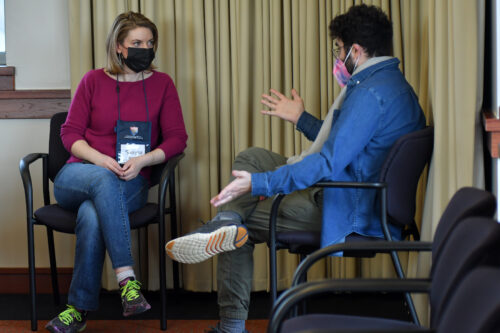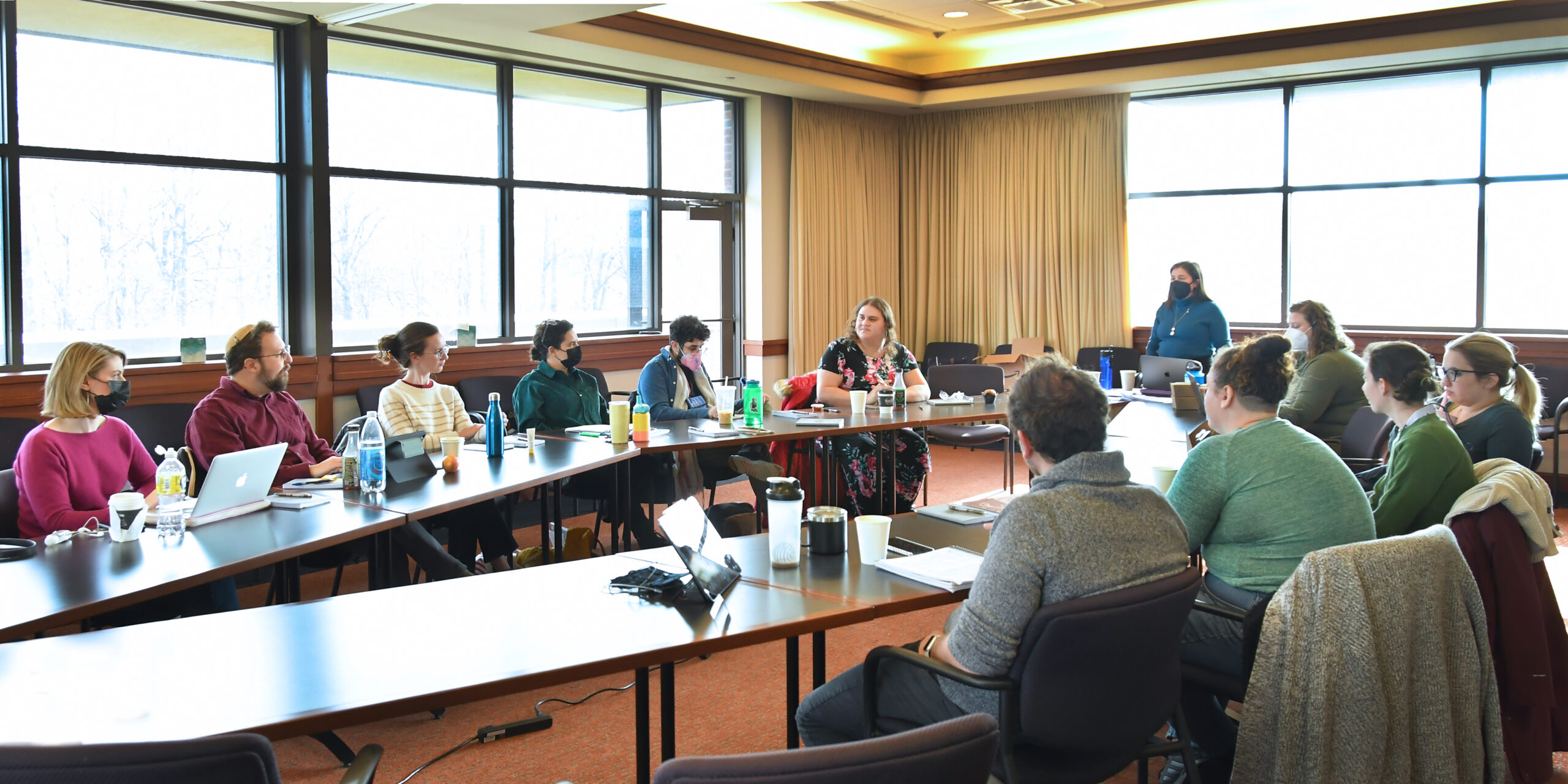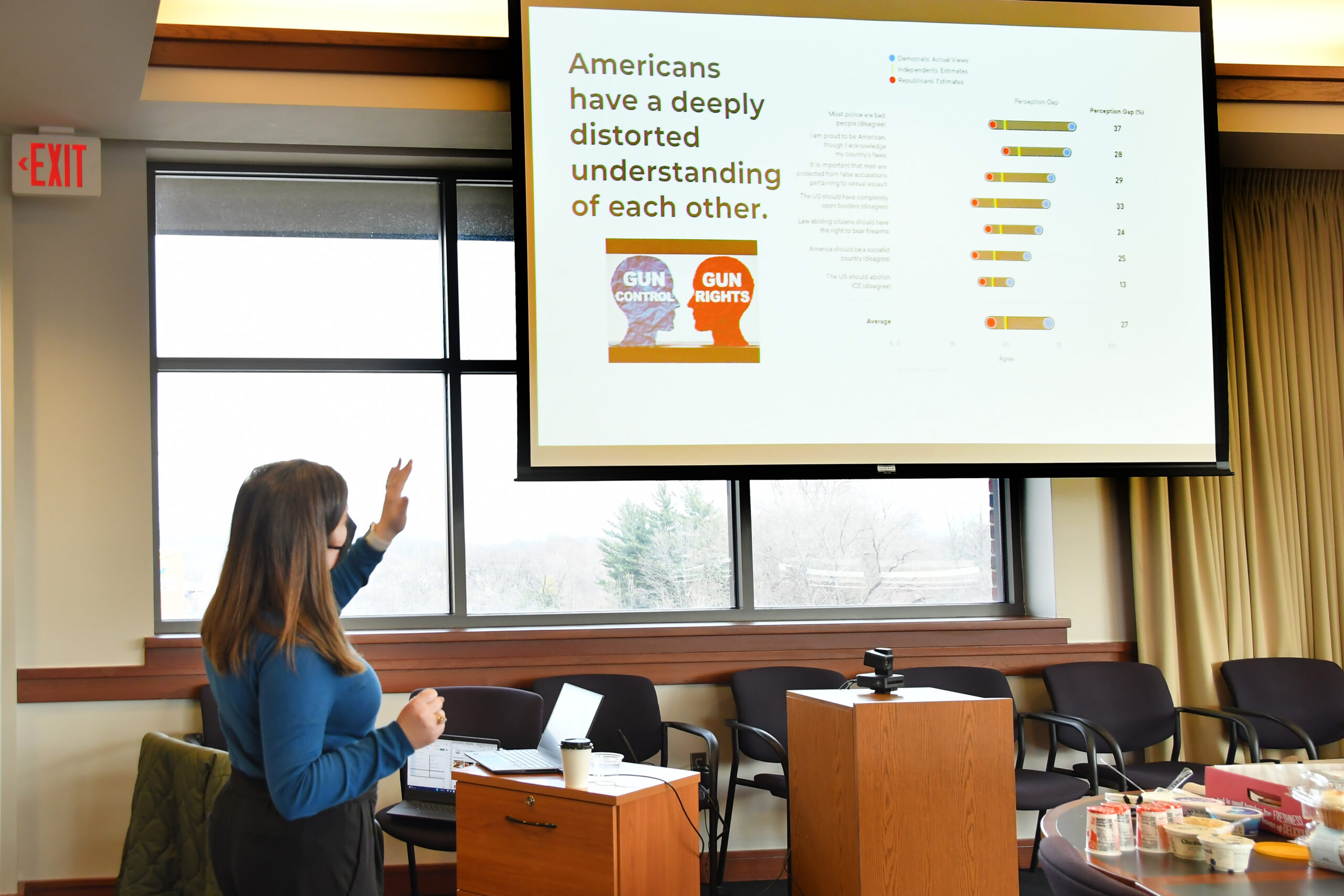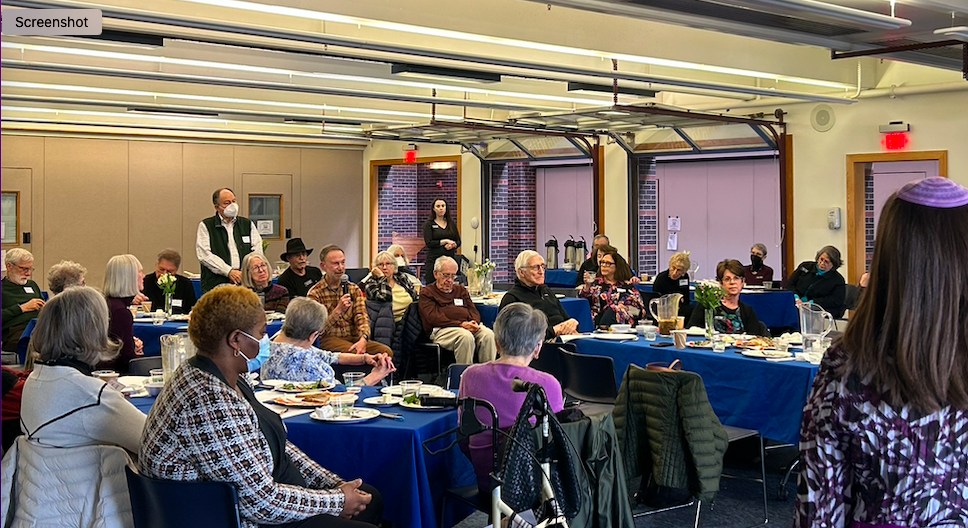 What We Offer Jewish Clergy
The One America Movement uses a science-backed model to tackle the toxic polarization that is tearing our communities and our country apart. By better understanding how and why we have become so divided  — while holding onto our sacred values — we can build resilience to toxic polarization and be engaged with others across religious, political, and racial divides.
Through the Eilu v'Eilu Fellowship for Leading in Polarized Times, Jewish clergy do a deep dive into the science of polarization to learn more about the divides in our country (real and merely perceived), to gain skills to help them navigate division in their communities, and to grow their ability to manage their own triggers and listen to others, especially those with whom they may disagree. Throughout this experience, clergy will have opportunities to get to know one another and study some key Jewish texts about disagreement and division.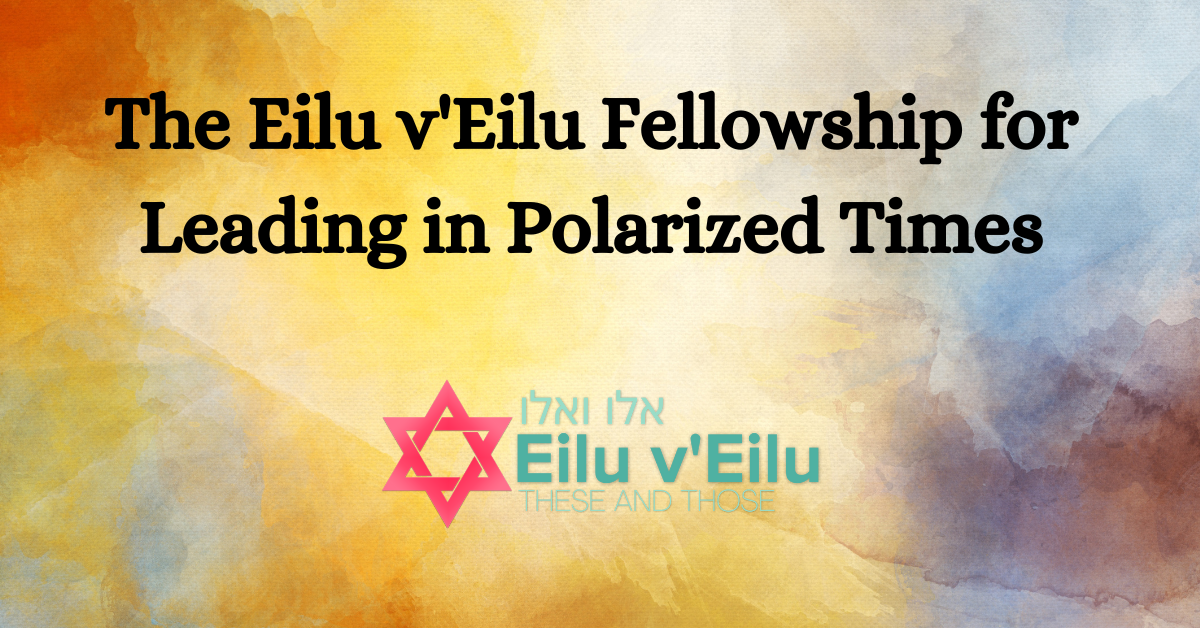 What is the meaning of Eilu v'Eilu?
"Rabbi Abba said that Shmuel said: For three years Beit Shammai and Beit Hillel disagreed. These said: The halakha (Jewish law) is in accordance with our opinion, and these said: The halakha (Jewish law)  is in accordance with our opinion. Ultimately, a Divine Voice emerged and proclaimed: Eilu v'Eilu, both these and those are the words of the living God. However, the halakha is in accordance with the opinion of Beit Hillel. The Gemara asks: Since both these and those are the words of the living God, why were Beit Hillel privileged to have the halakha established in accordance with their opinion? The reason is that they were agreeable and forbearing, showing restraint when affronted, and when they taught the halakha they would teach both their own statements and the statements of Beit Shammai. Moreover, when they formulated their teachings and cited a dispute, they prioritized the statements of Beit Shammai to their own statements, in deference to Beit Shammai." (Eruvin 13b)
 The Talmud is replete with debates between rabbis and scholars. One of the most prominent debates occurs between the House of Rabbi Hillel and the House of Rabbi Shammai. Hillel and Shammai argue about questions Jewish practice and law, and not just theoretical questions, but questions that have practical significance for the lives of Jews. Eruvin 13b teaches us the importance of allowing for multiple viewpoints. A Bat Kol, a divine voice declares about the words of Hillel and Shammai, "Eilu v'Eilu, these and those are the words of God." Yet, even though a divine voice exclaims that both opinions are sacred, the House of Hillel repeatedly wins the day.
 Rabbi Amy Eilberg explains this passage beautifully in her book, From Enemy to Friend. She writes, "…the law is set according to the House of Hillel in this matter (and presumably, in many other cases in which these schools' viewpoints diverge) not because of superior analysis, but based on the House of Hillel's tone and style of communication, their way of carrying themselves in the midst of conflict. The text tells us that the students of the House of Hillel, like their mentor Hillel, were 'gentle and humble' in their conduct, even as they engaged in debate with their colleagues. Not only did they articulate their own view gently and respectfully, in order not to offend or demean those on the other side, but they affirmatively taught both their own view and the view they rejected, to communicate that both views contained an aspect of truth. Not only this, but when they taught the two perspectives on the issue at hand, they taught their opponents position first, to explicitly acknowledge its value and to give honor to those who thought that way. Only after teaching their opponents' view-with understanding and appreciation-did they proceed to explain why their own opinion was more compelling."
 As Jewish clergy guided by the wisdom of Torah, Jewish values, and long standing traditions, we likely hold strong convictions about what is right and wrong. Part of what makes us great leaders is our ability to stand up for what we believe in and speak out about the steps we need to take to improve our world. But Eruvin 13b reminds us that it's not enough to simply  listen to other perspectives. We must seek out other points of view,  respect them, wrestle with them, and try to understand them. Doing so enables us to present our own principles with more humility and compassion for others.
"I am honored to be part of the first Jewish clergy cohort of the One America movement. The preliminary learning was organized, profound and relevant to the times that we are living in right now. I particularly appreciated the learning around active listening and our multifaceted identities. It was enlightening to think about meeting people with differing views and know that we come to the table with more than just one label – that there are other experiences that can unite us. I am looking forward to the learning that our congregation will be doing with Rabbi Schmelkin and the One America Movement with our teens and their families next fall." 
"As an organizer working in diverse communities across the country, one of the things I hear most often from faith leaders is that they are nervous to take action or speak out on the issues their values call them to for fear of dividing their congregations. The tools I gained in the Eilu v'Eilu Fellowship have already been useful in conversations with clergy and lay people working to help their congregations organize and reach out to their members. When people understand the science behind division it becomes less scary; when they have a few tools and ideas about how to depolarize they feel more equipped to speak about the moral issues of our day. I personally have benefitted from getting to know other members of my cohort, hearing their ideas and the issues they are wrestling with." 
Rabbi Faith Joy Dantowitz
"I'm fortunate to be able to bring One America Movement to teach a three-part seminar at my synagogue. Working with Rabbi Rachel Schmelkin in advance enabled us to plan to co-teach with me taking the lead on Jewish texts as she shares the expertise from the One America Movement. I look forward to future learning opportunities with my congregation, the larger Jewish community and Interfaith communities."
"My experience with Eilu v'Eilu has been transformative. I have been grateful for the opportunity to approach sensitive subject matter among colleagues in an effort to navigate polarizing conversation within my congregation. This fellowship has served as an invaluable think-tank that has strengthened my ability to cultivate safe and sacred space within my community."
Are you interested in the Eilu v'Eilu Fellowship? Please reach out!