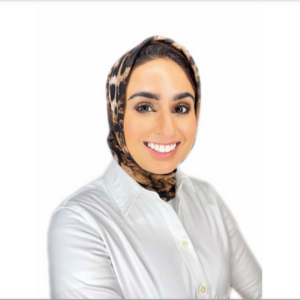 One America Movement Board Chair Emeritus Afia Yunus is an award-winning immigration attorney and founder of Yunus Law, an immigration law firm in Melville, NY. She has represented clients worldwide in family and business immigration and removal defense for over ten years. She has successfully obtained her clients' E2, L1, K1, and H1B visas, National Interest Waivers, employment-based and family-based green cards, release from detention, and much more.
She received her B.A. degree, Magna Cum Laude, in Criminal Justice and Political Science at the University of Illinois at Chicago. She earned her law degree, Cum Laude, from Chicago-Kent College of Law with a Certificate in Public Interest Law. Afia regularly contributes to tv networks, including Chasing News, Muslim Network TV, and Law & Crime Network.
As a passionate advocate for justice, Afia currently serves on the Board of Directors of the One America Movement and is a member of AILA-NY Diversity and Inclusion and USCIS Liaison Committees, and ICNA's Center for Social Justice. She previously served as South Jersey Leader for Faith in New Jersey, Chair of the AILA-Philadelphia National Day of Action, and member of AILA's National Committee of Diversity and Inclusion. In addition, she served as a member of the Cherry Hill Human Relations Commission.
With expertise in the intersection of immigration in the school sector, Afia provides immigration compliance workshops to educational institutions and has spoken on a variety of legal topics throughout the country, including the National AILA Conference, the University of Pennsylvania, Cardozo Law School, Minnesota State University, Adelphi University, various school districts and local religious institutions.
Mrs. Yunus delivers talks, hosts know-your-rights seminars, and coordinates coalition-building between minority and faith communities. In 2018, she successfully completed a fellowship with the Muslim Power Building Project. That same year, Afia was selected by Billy Penn as one of the next great attorneys in Philadelphia and received an Award of Excellent Leadership by Faith in New Jersey. In 2019, Rad Girls Philadelphia nominated her for Activist of the Year. In 2023, she was awarded the Lawyers of Distinction award for Excellence in Immigration Law.