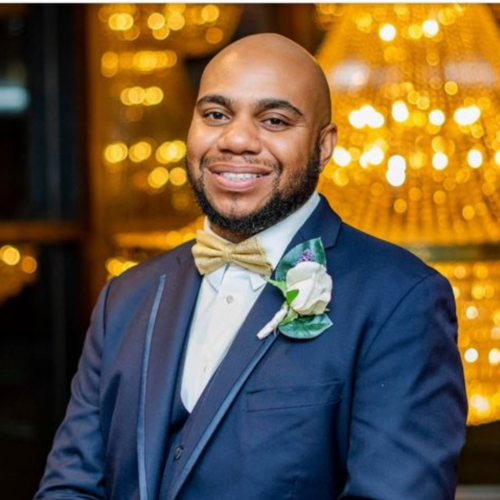 Executive Associate to the Chief Operating Officer
Jerrel Johnson, the Executive Associate for the Chief Operating Officer, was born and raised in Washington, DC. He credits growing up in an impoverished community as the basis for his desire to serve others and attributes his tenacious spirit to the obstacles he has overcome in life.
Jerrel is currently pursuing a dual major in Political Science and Sociology. While a student at Prince George's Community College, he carried a 3.75 cumulative GPA while also being an actively engaged student leader on campus. During his time at PGCC, Jerrel served as an SGA Senator for the College-wide Forum, was selected to represent Prince George's Community College as a student speaker at the 2021 Student Advocacy Day Rally, and served as a Student Trustee in his final year.
Outside of his academic pursuits, Jerrel previously worked for Prince George's County Public Schools as a special education assistant at Thurgood Marshall Middle School and serves as a deacon at his church, Southern Baptist Praise and Worship Center in Washington DC.
Jerrel is a jack of all trades and has allowed his interest in life to be fluid, finding himself involved in activities such as musical theater, tap dance, chess, poetry, and coaching youth sports. Jerrel has worked in the telecommunications field, owned a moving company, and worked as a music manager while running his recording studio. Jerrel was also involved in training horses while being mentored by one of the deacons at his church. He is the definition of a renaissance man.
Jerrel tries to live out his faith by exemplifying one scripture in particular, Matthew 23:11-12, which says, "The greatest among you shall be your servant. For whoever exalts himself will be humbled, and whoever humbles himself will be exalted."